At First Choice, our culture is one of drive and motivation. We believe in building value through insight-based, integrated solutions. Our unique model focuses on 6 key pillars to develop and execute profitable results.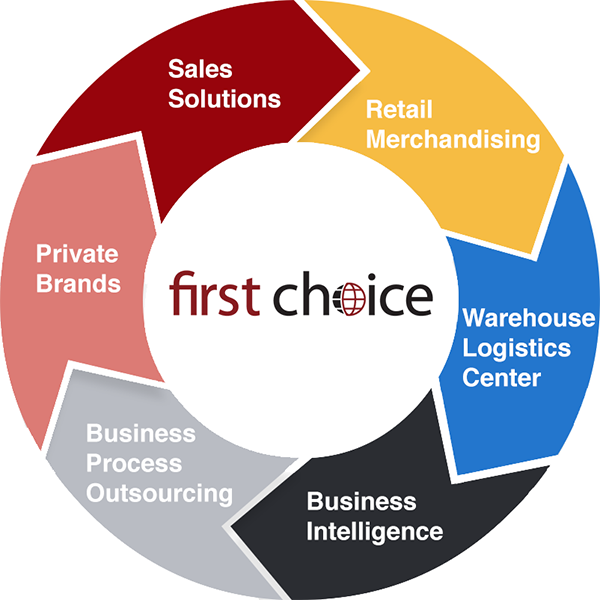 What We Offer
At First Choice, we devote our energy to engaging our clients in the planning, analysis, and selling of their brands to retailers and distributors. We are widely known for our sales solutions, marketing consulting, merchandising services and category management. Our team of brand managers provides critical expertise and keen insight into the hair and skin care categories, through the use of syndicated data, shopper insights, high-impact creative solutions and in-store execution.
We serve manufacturers in the professional beauty industry by providing instant access to various territories, via our existing industry relationships. We have become a recognized leader in the industry by providing quality sales efforts, competitive knowledge, promotional support, distributor training, and trade show participation.
We have developed special expertise in the Multi-Cultural categories, based on consumer preferences, category analysis, and buyer relationships. Our prominence in this arena is based on integrity, commitment, and devotion to the success of the overall category. We believe in the "sum of the parts" to promote the growth and momentum necessary to sustain the Multi-Cultural categories.
With over 300 years of collective experience in brand management, First Choice can deliver the industry relationships to fuel your success. Let First Choice be your CHOICE!